The Family Business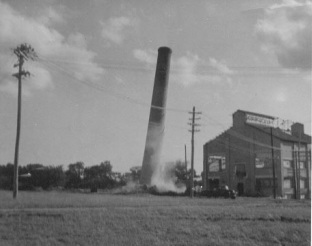 Scrappy Thomas was formed in 1974 by A.J "Scrappy" Thomas and his son-in-law, Ronnie Lewis. A.J. Thomas had been in the scrap business for over 50 years, and our company name is based on his nickname. He acquired the nickname "Scrappy" from one of his best clients. As A.J. Thomas came on the job site to pick up scrap with his straight boom truck, they would call out, "Here comes Scrappy!" Over time he was eventually just known as "Scrappy". Through the years many have called themselves "Scrappy" in an attempt to cash in on the name and reputation of A.J. Thomas. However, there is only one true "Scrappy", and we are proud to have this as our company name.

---


At present, Ronnie Lewis has stepped down as President and is now the Vice President of the company. His son and the grandson of "Scrappy" Thomas, Brian Lewis, is now the President of Scrappy Thomas Inc.



Brian and Ronnie have over 60 years combined experience in the metal recycling, salvage, and demolition industry. They work to carry on Scrappy's strong values of customer service and support, which continues to be the foundation of the company.

---